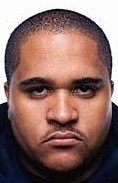 Murder Inc. CEO, Irv Gotti, is one step closer to prison, and could be arrested as early as this week.
The news follows what has been a staggeringly massive federal investigation initiated by a New York, U.S. attorney and continued through investigations by agents from multiple law enforcement agencies, including the Federal Bureau of Investigation; the Internal Revenue Service; the Bureau of Alcohol, Tobacco, Firearms and Explosives; United States postal inspectors; and city cops in New York and Baltimore.
Murder Inc. is home to acts such as Ja Rule and Ashanti.
According to NBC New York and the New York Daily News, Gotti, whose real name is Irving Lorenzo, convicted drug lord, Kenneth "Supreme" McGriff, and seven of their associates will be arrested shortly on charges of money laundering and racketeering, with additional charges of murder for McGriff. In 2003, the feds raided the label's New York offices and recording studio, in order to determine whether drug money had been funneled through the label.
Gotti's people deny any criminal association and say that he and McGriff are no more than childhood friends.
"Irv and Chris [his brother and the Inc. president] are good people," Gotti's lawyer Gerald Lefcourt told MTV. "They come from a good, intact family, where nearly everyone went to college. They're not criminals. They're hardworking people in the record business. And the money used to start up Murder Inc. came from [parent companies] Universal and Def Jam, not drugs."
The former leader of the notorious New York drug cartel the Supreme Team, McGriff was released in 1997 after serving 10 years on conspiracy drug charges. He is currently serving two concurrent sentence in federal prison: three years for gun possession as a convicted felon in 2003, after engaging in target practice, and five years for gun possession in New York on a 2001 charge.
McGriff's defense team has also spoken out in defense of Gotti.
"Irv has as much contact with criminal activities as you or I do," said McGriff's lawyer Robert Simels. "And that goes for Chris as well."
Agents suspect McGriff of responsibility in multiple homicides, including the killings of drug dealer Karon Clarrett and his friend Dwayne Thomas in 2001, rapper Eric "E-Moneybags" Smith in 2001 and rapper Gerard "D.O. Cannon" Fields in 2003. Smith's death was allegedly documented on a tape discovered in McGriff's apartment. Two McGriff associates, Dennis "Divine" Crosby and Nicole Brown, have already been charged with the Smith murder and drug trafficking, and, if they are found guilty, would be eligible for the death penalty.
Two other McGriff associates have also been arrested, including Derek Hayes, who was sentenced to six months' house arrest as part of a plea deal, and Jon Ragin, who pleaded guilty to conspiracy charges and is now in the witness-protection program. Two Gotti associates were arrested as well, for conspiring to launder more than a million dollars of drug money: Ja Rule's manager Ron "Gutta" Robinson and Inc. bookkeeper Cynthia Brent.